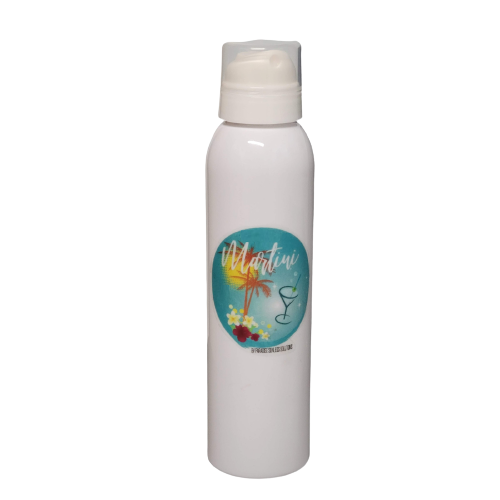 Martini Self Tanning Mist
SKU 00054
Product Details
Just like our popular Martini sunless solution, the same solution is now in a non-aerosol fine mist spray bottle.
Martini is our unique self tanner giving you a flawless tan with a fine mist. It can be easily applied on your face and body to give you a fully body spray tan. Martini is packed with natural ingredients, antioxidants, botanicals, and is infused with anti-aging ingredients such as Hyaluronic Acid to rejuvenate your skin while keeping it hydrated & soft leaving you with a gorgeous tan.
Martini is the new game changer in the sunless industry which allows you to spray at a 360 angle so you can have all areas on your skin sprayed and beautifully tanned. Leave it on for a minimum of 8 hours before your rinse.
Color Shade: Dark. 6.7FL

Save this product for later