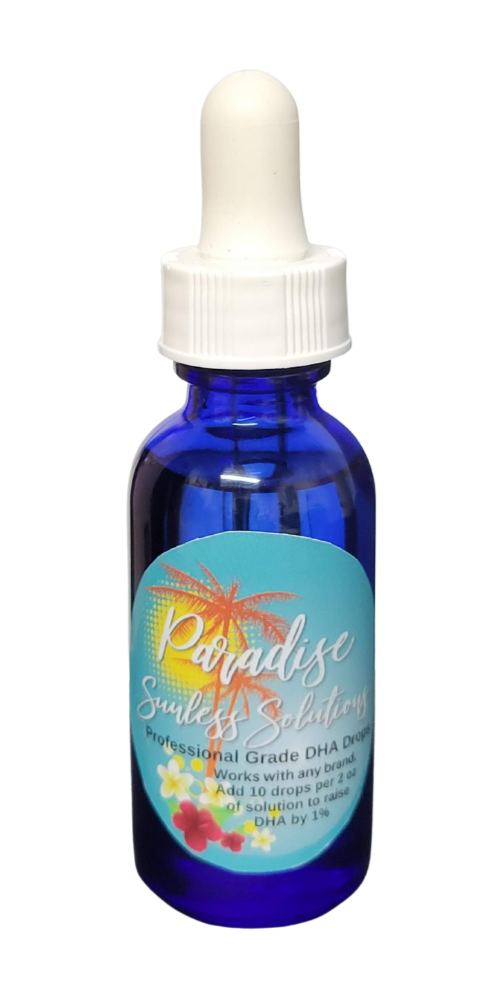 Paradise Sunless DHA Booster Drops
SKU 00038
Product Details
Paradise Sunless DHA Booster Drops are great for customizing your clients spray tan by increasing the darkness and DHA% of their tan. This 1 oz bottle contains 50% strength.
Can be added to any brand of sunless solution you are using. This is a professional grade and the purest on the market made & imported from France. Comes in clear or with bronzers
- No animal testing

- Raise the DHA% and Brown Tint level if you choose with bronzers.

- Raise the DHA% with our clear level.
DIRECTIONS:

Add 10 drops of DHA booster drops, per two ounces of sunless solution to raise DHA and Bronzer depth by approximately 1%. Keep in mind that using to high of a DHA% for your skin type, can produce undesirable results and uneven fading.

Save this product for later