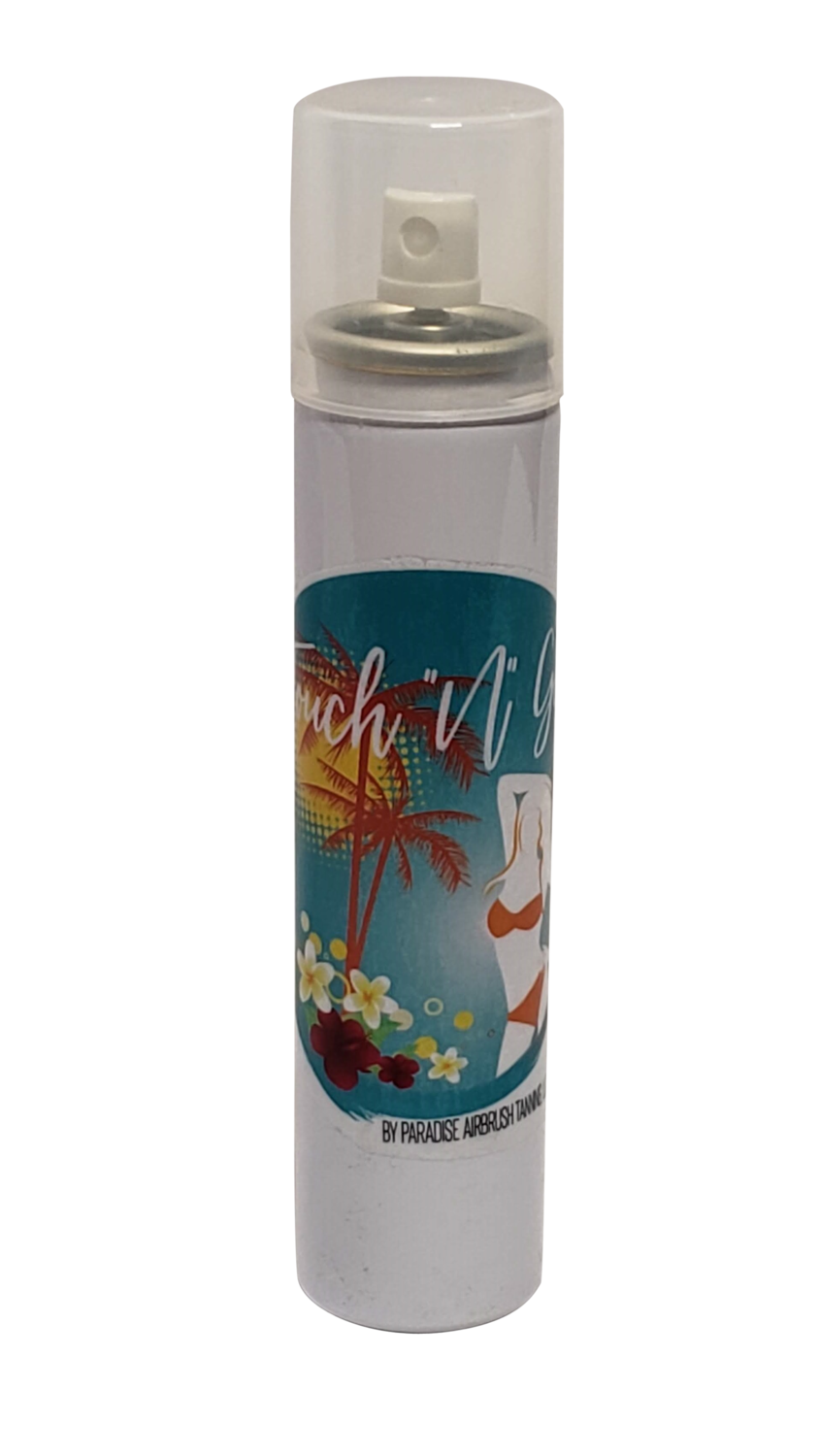 Wholesale Touch N Go Tan in a Can Wholesale (4 pack - $9 a bottle)
SKU 00035
Product Details
"Touch N Go" Tan in a Can is a self-tanner that won't stain your hands and feet. Our tan in a can solution goes on as a micro-fine mist leaving you with a smooth, even balanced tan. The built in bronzer will give you an instant, all-over healthy glow while the long lasting self-tanner develops underneath. You can take Paradise Sunless Solution's Touch N Go anywhere you'd like and can also stick it in your purse.
Benefits:
- Sold by Salon and Spa Professionals.
- Never Tested on animals
- Made in the USA
- Vitamins A, C, E & Herbal Extracts
- Designed as a travel companion and is FAA travel compliant
- 3 oz
Warning: This product does not contain sunscreen and does not protect against sunburn. UV exposure of unprotected skin can lead to skin cancer, premature aging, and other harmful effects to the skin even if you don't burn. Avoid contact with eyes. For external use only. If irritation or rash develops discontinue use.

Ingredients: Aloe Barbadensis juice in deionized water, Pharmaceutical Grade Dihydroxyacetone, Isopentyldiol, Isobutane, Ethoxydiglycol, SDA 40B, Glycerine, Vitamin A, Vitamin C, Tocopherol Acetate, Allantoin, Panthenol, Citric Acid, and Fragrance

Save this product for later