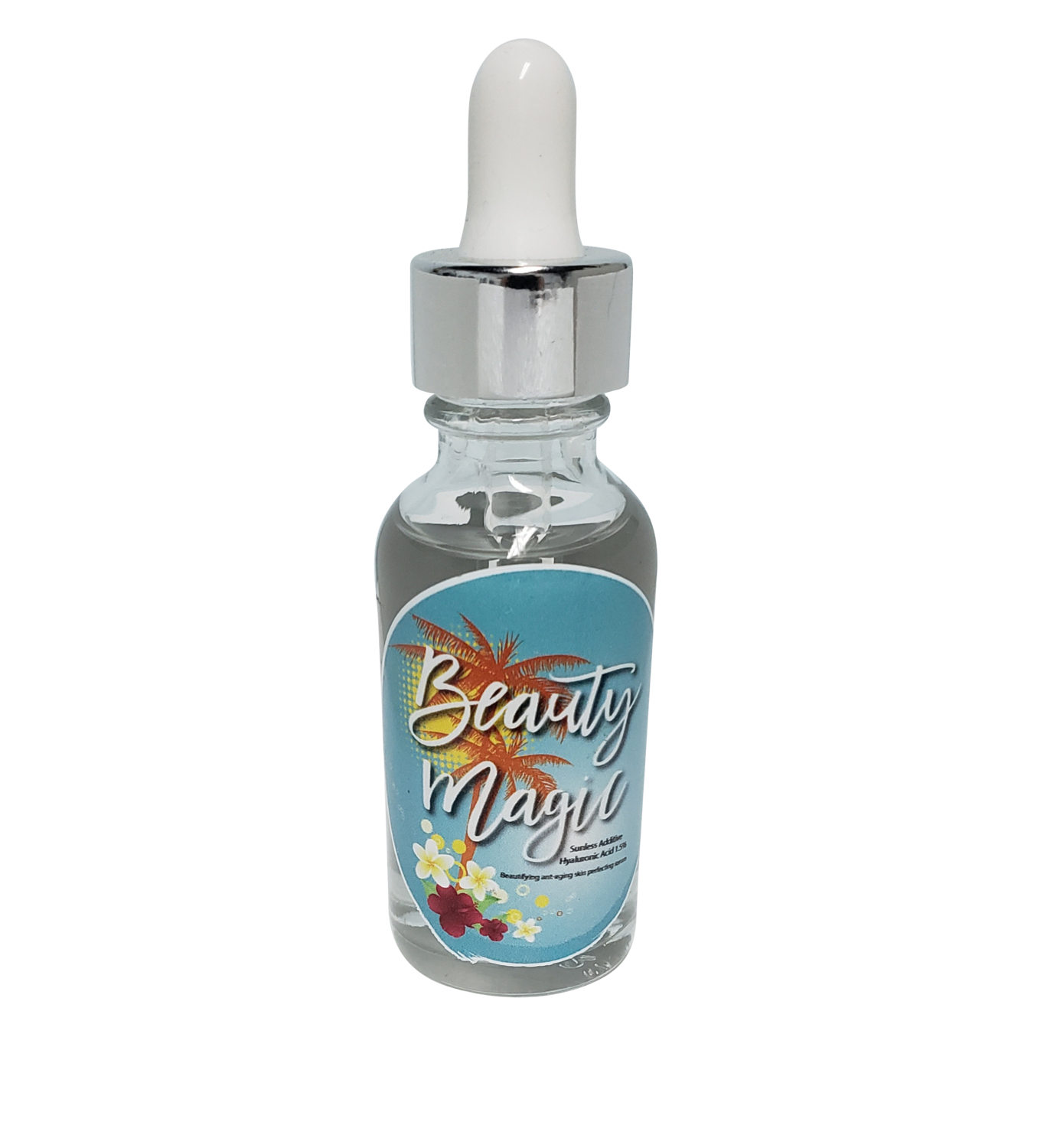 Beauty Magic Hyaluronic Acid 1 oz.
SKU 00039
Product Details
Beauty Magic is changing the way of the sunless industry by giving your clients some skin pampering with Hyaluronic Acid.
Hyaluronic Acid is well known for its skin benefits, especially alleviating dry skin, reducing the appearance of fine lines and wrinkles within time. Beauty Magic is made to be added in any sunless solution. This additive can be a great up sell for your clients to give them that extra boost of skin pampering.
Beauty Magic is a spray tan concentrate water soluble: Hyaluronic Acid 1.5%
• For All Sunless Tanning Systems
• Water Soluble
• Professional Grade
• Premium Hyaluronic Acid
• Powerful Anti-aging

Viscosity is medium thick

DIRECTIONS: Add one dropper full for every 2 oz of the solution. Increase dosage one dropper full at a time. For topical use only. Do not ingest.

INGREDIENTS: Purified Aqua, Hyaluronic Acid, Aloe Barbadensis Leaf, Witch Hazel Extract, Isopentyldiol, Allantoin, Green Tea Extract, Retinyl Palmitate (Vitamin A), Ascorbic Acid (Vitamin C),Polysorbate 20, Phenoxyethanol

Save this product for later